Branding + Identity Design
The team at The Hopper approached us with only an initial brand concept and a high-level objective: disrupt the San Diego tourism industry by introducing a hop-on-hop-off sightseeing bus to the cities hospitality landscape. It was then up to us to come up with the brands image, design aesthetic, customer personas,  marketing materials, and advertising strategy. 
Over the course of six months, we worked with the client to launch the company, and oversaw the development of the brand from a parking lot filled with empty buses to a fleet of four, moving billboards that traveled across the entire city. Launching The Hopper was a full-team effort, and required our expertise across creative, design, brand strategy, paid advertising, and product development.
We positioned The Hopper as a vibrant, customizable and technology-driven sight-seeing alternative by invoking a sense of youth and energy throughout the brands persona. We directed all messaging and content to appeal to a target demographic that was outside of the competitors typical consumer: a younger, higher-income traveler who valued comfort and style over ease and price.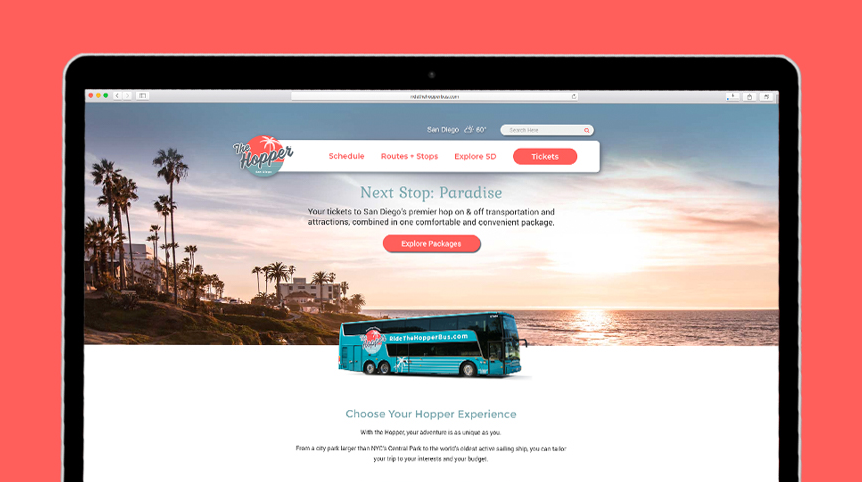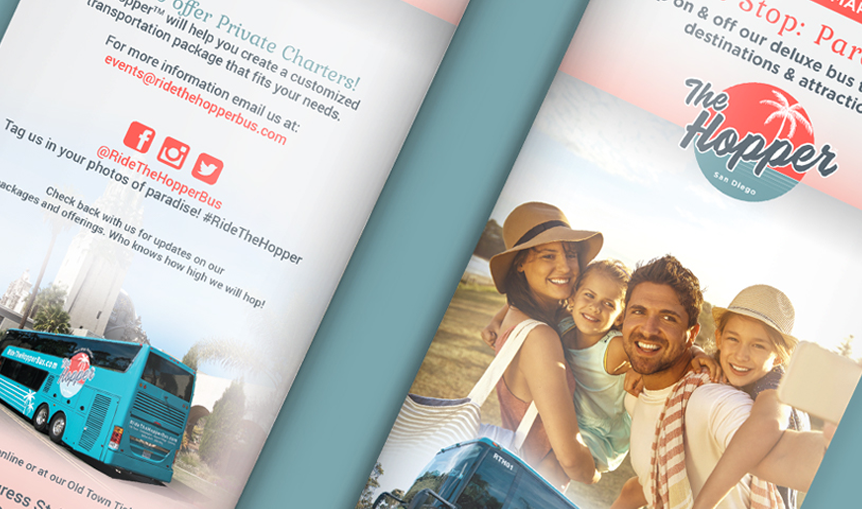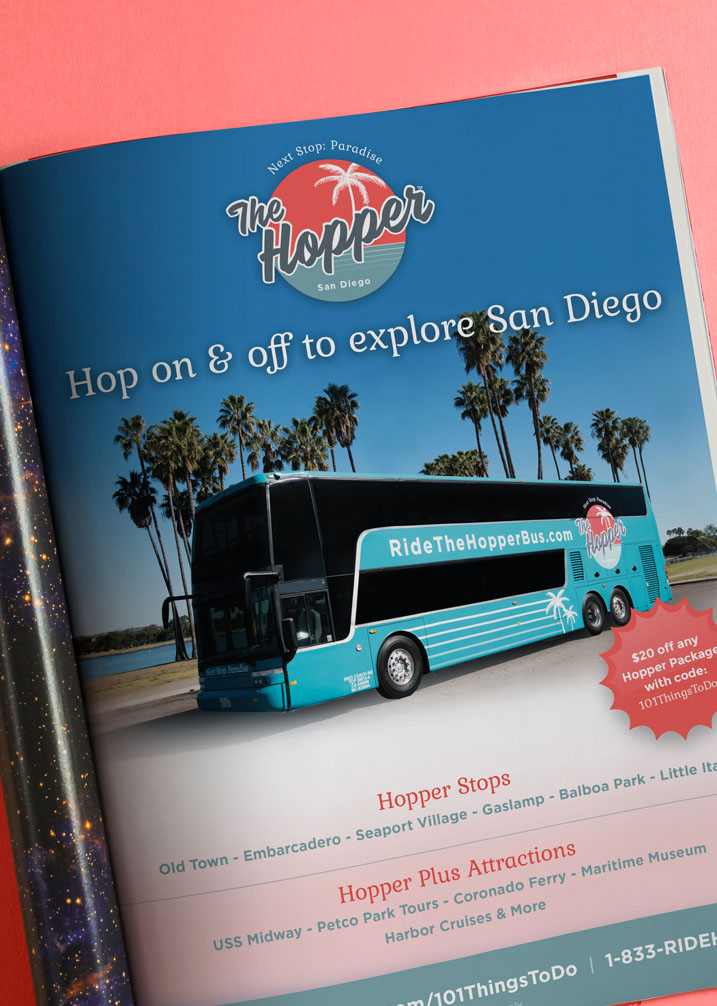 Branding + Identity Design, Brand Book + Guidelines, Brand Messaging, Custom Illustration + Graphic Design, Competitor Analysis, Consumer Research + Insights, Audience Personas